Next Event: Tariq Harb 2022 Feb 12 7:00 PM EST - an exciting live stream event
Tickets available from KonnectClub ($12, TGS members $6 - please watch for the email to members with the discount code)
Tariq will be performing works by Bach, Albéniz, Rodrigo, Debussy, Harb and others
Tariq at youtube
Tariq at iTunes

In the TGS Jan/Feb Newsletter 2022: In the TGS Nov/Dec Newsletter 2021:

A preview of the superb concert series and programs
500th anniversary of the death of Renaissance composer Josquin des Prez and how guitarists can explore the many intabulations

In the TGS Sept/Oct Newsletter 2021:

A preview of the superb concert series and programs
500th anniversary of the death of Renaissance composer Josquin des Prez and how guitarists can explore the many intabulations
A summation of the guitar's modern golden age by Jon Sayles
Tech Workshop, essential technique for baroque music, the cross-string trill
Listing of upcoming online (and a couple of local live) concerts
Music Editor: Variations on a theme from The Magic Flute, The Wizard of Oz's If I Only Had a Brain

In the TGS Summer Newsletter 2021:

A feast for varied tastes Matt Palmer dishes neo-Romantic fare in fourth appearance for TGS
Save the date: TGS general meeting and party - Cancelled due to rising Covid-19 infection
App State acquires Matanya Ophee's collection
Tech Workshop Theme and variations (in practice)
Also of note.. New York Guitar Festival was devoted to "Remembering Julian Bream
The Southern Guitar Festival and Competition
Music Editor - Four folk songs

In the TGS May/Jun 2021 Newsletter emailed to Members:

An advance on Matt Palmer's exciting upcoming concert for us (May 22, 7 p.m., on Konnectclub -- sign up today! Don't forget to use the discount code for TGS members)
Matt Palmer Q&A
Guitar Ramblings, a new column by TGS Secretary Scott Merkle, on an engaging steel-string fingerstyle
Clear Sayling, by Jon Sayles, on micro-musicianship
Tech Workshop, by Andre Tempera, on how to record professional-sounding classical guitar music at home
A bouquet of nine miniatures from Julio Sagreras's cornerstone opus of guitar pedagogy, curated, edited, revised, refingered, and occasionally reimagined, by TGS President and Music Editor Randy Reed
PLUS: A listing of all the online (and now a few in-person) guitar concerts, a listing of summer camps and festivals


In the TGS Mar/Apr 2021 Newsletter emailed to Members:

A review of TGS's fantastic Feb. 20 online concert by Canadian guitarist Steve Cowan
A new column by Dennis Aberle, Flamenco Corner, with news and features on flamenco music
A new column by Jon Sayles on classical guitar topics, with this installment focusing on guitar ensemble music
Insightful expert tips in the ongoing Tech Workshop column by Andre Tempera on playing harmonics
A new performance edition of a masterwork by Fernando Sor, the Grand Solo, Op. 14, edited and revised by Randy Reed
Calendar listings of guitar concerts from around the continent you can attend virtually over the next two months
North Carolina guitar summer camps and festivals to come

From the Music Editor:
Dan Lippel - A Baroque, Renaissance & modern music interpreter
Saturday December 04 at 7:00 PM EST (US)
On line tickets available from KonnectClub (TGS members 50% discount - see Nov 15 email from Billy for discount code)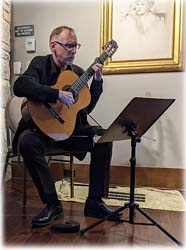 Dan Lippel
Program
Matt Palmer - Saturday 7:00 pm US-EDT May 22, 2021
Matt Palmer live event - participate in the online concert with tickets for May 22 obtained here with Konnectclub
TGS members $7.50 (TGS members look in your newsletter email for the discount code), public $15.00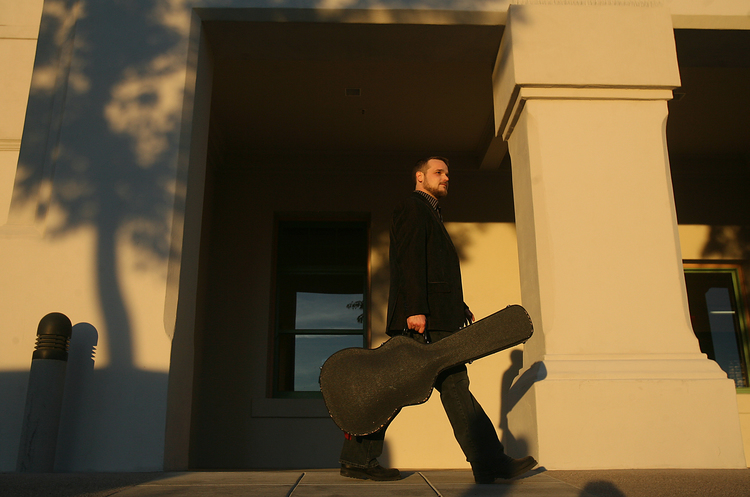 Steven Cowan, Classical Guitarist, at the TGS on line recital Saturday Feb 20, 2021

Steve Cowan - J.S. Bach: Allemande from Suite No.1 for Lute, BWV 996 YouTube

---

TGS ENSEMBLE INTRODUCTORY MEETING! You are invited to an introductory interest meeting for the guitar ensemble on Thursday Feb. 4, from 7:00 p.m. to 8:30 p.m. hosted by Drew. The meeting will be at the fellowship hall of First Reformed Presbyterian Church of Durham, 1316 Watts St., Durham. We will follow the appropriate social-distancing and mask-wearing protocols. For those coming to the introductory interest meeting, please bring your own music stand as well as your guitar and mask. At this meeting we will read through some music together and determine future repertoire. All levels of playing ability and experience welcome! If you are planning to attend the introductory meeting or would like more information, please send a message to Drew at ensemble@triangleguitar.org

---

---

---

The Triangle Guitar Society relies on member membership to fund the concerts, newsletters and other activities we all enjoy. If you are not a member, please consider joining us. If you are a member tell your friends, co-workers, and so on about what a joy listening to classical guitar is and how, by joining the Triangle Guitar Society, you can spread that joy around.

Last updated 2022-01-23

---

© 1998-2022 Triangle Guitar Society, Inc. is a 501(c) (3) non-profit organization.
The TGS thanks the performers and their management on our concert schedule for permission to use text and photographs from their web sites and promotional materials.