Triangle Guitar Society Members Salon Concert Jan. 22nd, 2011 featuring guitarist Matt Palmer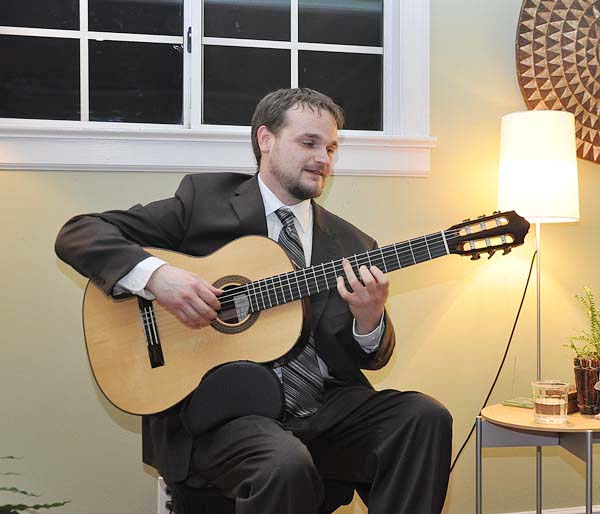 The Triangle Guitar Society is sponsoring a salon concert Saturday, Jan. 22 featuring guitarist Matt Palmer. Mr. Palmer is an award winning guitarist currently in the final stages of a D.M.A. degree at The University of Arizona under the guidance of Thomas Patterson. His eclectic programming and virtuosity enchants audiences with critically acclaimed interpretations of the virtuosic repertoire of Stepán Rak and Joaquín Rodrigo.

The event will start at 4:30 with light hors'doeurve followed by the concert at 5:30. We ask members and guests to show by 5:15. Following the concert a mostly vegetarian dinner will be served with wine. The cost for the entire evening is $25 (as it was last year). TGS MEMBERS ONLY: Please send an email to Randy Reed (rreed@duke.edu) to secure your seat for this special event.