Benjamin Bolt - Salon Concert
Saturday Sep. 17th, 4:00 PM in Durham NC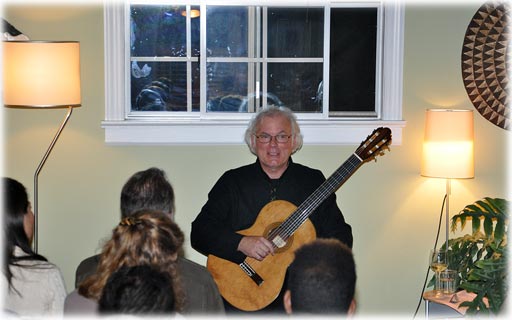 Benjamin Bolt
Members and guests salon concert September 17, 2011 - 4 PM
For reservations and details please contact Randy Reed rreed@duke.edu $25 per person, includes dinner
You have missed a very entertaining evening with Ben Bolt!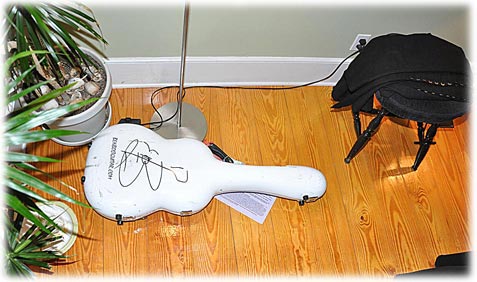 <![if !vml]> <![endif]>
BEN BOLT PROGRAM
Tres Canciones Populares Mexecanas …….Manuel Maria Ponce

Preludio, Balleto, Giga

Valses Poeticos ………………………………Enrique Granados
Streets of Paris, La Gardenia ………………………..Ben Bolt

Steeplechase

Intermission

Tango in D ……………………………………Isaac Albeniz

Variations and Fugue on a Theme of Handel …...Albert Harris

Serenata Espanola Malats

Handel
Hallelujah Chorus
<![if !vml]> <![endif]>
Ben's Bio
Coral Ridge Presbyterian Church in Fort Lauderdale, Florida presented his first public performance on national T. V. He has performed to full house audiences throughout the North, Central, and South Americas and was recently invited by "International Guitar Star" Ana Vidovic to perform with her in duo. For more than a quarter of a century, he served as an adjunct professor of guitar at Carson-Newman College, Jefferson City, Tennessee. Ironically, his most notable students are not classical but in major rock bands. Brian Bell, lead guitarist of "Weezer" and Brian Vohdin, drummer of Ten Years who began as a guitarist.
Along with Walt Disney, Luciano Pavarotti, and Shinichi Suzuki, Ben Bolt is the first and only guitarist inducted into Delta Omicron as a National Patron. He won first place in the, "Concurso Internacional A.E.M.U.S." by unanimous decision held in Montevideo Uruguay (1975). Columbia Music published Ben's, his first publication, Valses Poeticos by Enrique Granados. The San Francisco Conservatory of Music invited Ben Bolt to assist maestro Carlevaro in his debut of North America in 1976. Medaled with the St Andrews Cross, Ben Bolt is a knight of the Ducal Order of the "Cross of Burgundy". Composers have written original works for Ben Bolt. Abel Carlevaro awarded him the coveted medal, "Premio al Merito" at the National Library of Montevideo.
Triangle Guitar Society is a 501 c(3) not-for-profit arts organization inspired by the love for the musical arts and dedicated to nurturing an appreciation for the guitar. Join today.